this post contains affiliate links
Hello!
I just have a quick post tonight, this week has been a busy one and I can't believe it's Friday again!
Do you know Terese aka Crochetspecs over on Instagram?
She makes the most wonderful, whimsical crochet things.
I have been a long time admirer of her gorgeous crochet budgies, they are are just so colourful and cute!
Terese has recently released a pattern for her crochet budgies, it is available in her etsy shop
I have bought a copy and can't wait to hook a few budgies up, I'm thinking I might make a flock of budgies and hang them around my shop. :)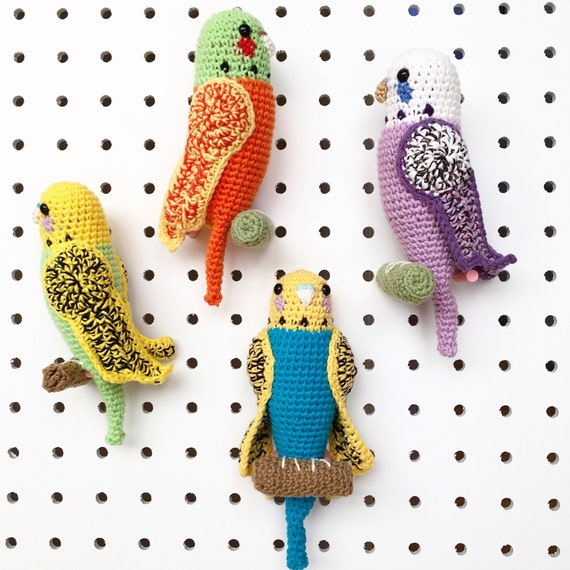 Aren't they cute! Terese is a very clever crocheter! I'm so glad she wrote a pattern for her creation and popped it in her Etsy shop!
Have a great weekend!
xxxxx