hello!
Today is a bit of a test post to see if I can get my head around something that I think will be fun and a little bit exciting. I have recently joined an Etsy affiliates program which means I can earn a small commission from Etsy sales directed from this blog.
Now, I spend quite a lot of time browsing on Etsy anyway, and do find lots of lovely things that I think would be good to share over here with all you crafty, supportive peeps, however I have to admit I haven't done one of those type of posts, just because I am a bit techno inadequate and wasn't sure how to use photos from other places and do all the linky things right.
So this is the kick in the pants I need to face my techy fears and have a crack!
So I headed over to check out
Dottie Angels shop
, and yes, it has some gorgeous Dottie things in it today!
I like these handy notebooks, and lovely tea towels that have been given the Dottie Angel treatment.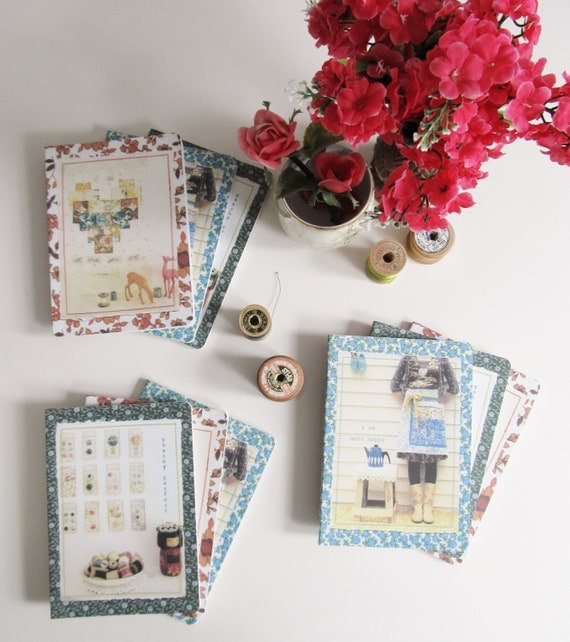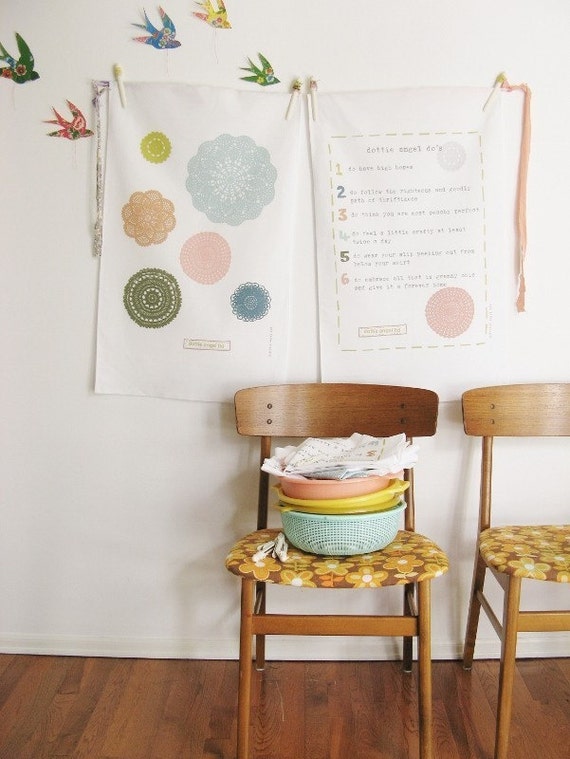 I really hope I have got these links working right!
The exciting part is that there are so many clever crafty peeps out there, making beautiful things, I am really looking forward to highlighting some of them here on Little Woollie and sharing the handmade love around. I really like to support small creative businesses, I think everyone benefits when people can make a living from their creative passions. I have also found lots of great crafty supplies that have got my creative spirits soaring, (so many washi tape patterns!! swoon!) so I'll be sharing some of those as well.
So, do you shop on Etsy?
Maybe you have a shop of your own and are already selling gorgeous things?
Do you think a weekly round up of my Etsy surfing finds would be interesting?
Maybe a 'Friday Finds' thing, or something like that......
Anyway, that's my bit of interesting news for today, what's been happening at your place?